We have a nice selection of new, early to late model: mountain bikes, cruiser bicycles, road bicycles, hybrid, imported bicycles, recumbents, trikes, BMX, electric bicycles, folding bicycles, and more for the budget buyer. For the best selection, stop in at any of our Regent St. stores. We have Over 5000 Bicycles On Display !

CLOSEOUT PRICE $2,449.00
Your Savings: 9%
Short Wheel-base recumbent with Under-seat Steering (USS).
Learn More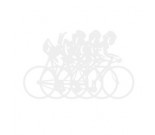 CLOSEOUT PRICE $699.00
Your Savings: 29%
Light touring road bike with personalized comfort!
Learn More
Cool and unique Cannondale MTB, fully tuned and ready to ride!
Learn More

CLOSEOUT PRICE $1,999.00
Your Savings: 50%