We have a nice selection of new, early to late model: mountain bikes, cruiser bicycles, road bicycles, hybrid, imported bicycles, recumbents, trikes, BMX, electric bicycles, folding bicycles, and more for the budget buyer. For the best selection, stop in at any of our Regent St. stores. We have Over 5000 Bicycles On Display !
With a longer frame than the Wildman, the Wildman X-Pert fits larger riders.

Learn More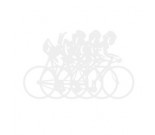 CLOSEOUT PRICE $599.00
Your Savings: 33%

CLOSEOUT PRICE $699.00
Your Savings: 26%
Giant's revolutionary one-size-fits-all comfort hybrid.
Learn More