Computers
Bicycle Electronics such as GPS, Bike Computers, & Heart Rate Monitors. See Bike Electronics for a great collection of Cateye, Sigma, Polar, Vetta and Garmin bike speedometers, odometers, cyclecomputers, GPS, etc.

Powertap 2.4 Coded Heart Rate upgrade Kit

Learn More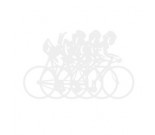 CLOSEOUT PRICE $39.81
Your Savings: 20%
Use this sensor to measure either your speed or cadence as you spin. For use with wireless ANT+ cycling computers.
Learn More
A POWERTAP computer with a coded heart rate monitor strap.
Learn More