Search results for 'chopper seat springs'
This seat cover will fit most foam recumbent seats!

Learn More

Moves the seat mount back for taller riders, allowing a more comfortable fit for all riders. NOTE: This bracket will reduce the amount of recline when used with the hard shell seat.

Learn More
Very Large Bag for use with Bacchettas Recurve Seat. Available in both black and yellow.
Learn More

CLOSEOUT PRICE $2,449.00
Your Savings: 9%
Short Wheel-base recumbent with Under-seat Steering (USS).
Learn More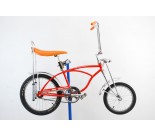 Rare new old stock Schwinn Krate chopper reissue!
Learn More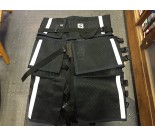 Made in USA, Cannondale seat mesh for a recumbent bicycle.
Learn More