Do you want to see my cool old bike?
You bet we do! We love seeing your cool, old, new, unique, unusual bikes. Feel free to send us an email or post it to our social media.
Do you have (insert part or parts here)?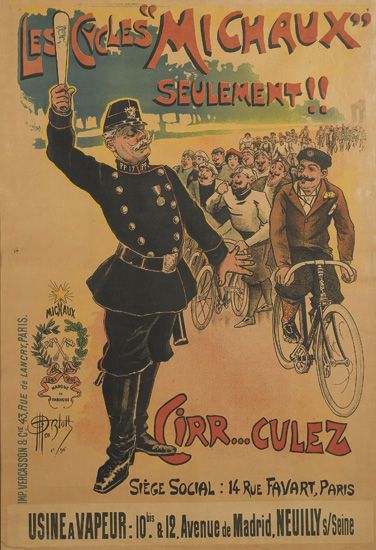 If you would like help finding a part or bicycle, please first shop on our website - we have thousands of bikes and parts listed for sale. If you can't find what you need there, feel free to contact us to see if we might have what you need. It helps us help you if you can state clearly what it is that you need, and if you can take or find a picture of what you are looking for, that's even better. Be prepared to provide us with measurements, serial numbers, or at least some detailed photos of the bike in order to help you.
What is my bike worth?
We do not offer an appraisal service at this time, and there is absolutely NO WAY that I can tell you over the phone or email. Asking in a different way won't help - don't be upset at us when we refuse to provide a number or "estimate" or "ballpark." Your best bet is to look for comparable models in comparable condition online and see what they are selling for – not what they are listed for. Someone may list their bike for $1000.00, but if no one is buying, it's not worth $1000.00.
Do you want to buy my bike?
We very rarely purchase bikes outright. We get all of our bikes in trade, so in all likelihood, we do not want to purchase your bike. You can ask, you can send us pictures. Please DON'T ask without sending pictures (Please see below for necessary pictures). Before even contemplating it, ask yourself this: "Am I willing to accept a ridiculously low price for this bike?" If not, the answer is almost always no. You see, we are a business, we have to assemble it, fix it, and then sell it for a profit. That's not even considering the shipping cost. If you do send us a bike you would like us to consider, please also include whether or not you are the original owner, if it has paperwork (receipt, owner's manual, etc.), what year model the bike is and your asking price.
Can you identify/tell me more about my bicycle?
If you would like help with identifying or finding more information about your bicycle, please email us with photos. We cannot even begin to help you without photos. Names and descriptions alone are almost useless without photos. Take a lot of good, clear, well-lit, high quality color photos. If you are sending me fewer than 10 photos, it is probably insufficient.
Necessary photos:
- Both sides
- 3/4 rear shots
Close-ups of:
- Everything on the bike that has words/writing/numbers/symbols on it (see note below for suggested locations).
- Frame
- Lugs (all of them)
- Fenders
- Seat
- Lights
- Paint details
- Decals
- Nameplate
- Tank
- Serial number
- Any other unusual features
You would be surprised at what will be helpful in identifying a bicycle.
Names, numbers and symbols can be very useful in matching a bike model and year. You might find them on hubs, cranks, headsets, stems, handlebars, rims, frames, saddles, seatposts, brake levers, brakes, derailleurs, derailleur cages, lugs, forks, etc.
Did I mention the serial number? Your bike has one. Find it. Attempt to interpret it and include it in your email. Also take a photo of it.

Contacting Us
As you have probably (hopefully) ascertained, the best way to contact us is through email, with pictures. Email allows us to respond more accurately, when we have a chance. You can certainly call us, but we are a busy shop, and may not be able to take the time to help you as thoroughly as we could through email, where we can respond when we don't have 8 other things going on. Sometimes finding parts and helping with identification can take a fair bit of time, even a couple of weeks, depending on what else we have going on.
Our email address is 1201@budgetbicyclectr.com. If you must call, you can reach us at 608-286-9111.