Dahon

Budget Bicycle Center is a Preferred Dahon dealer!
Stop by our Specailty Store @ 1201 Regent St. today!

We are a Dahon Preferred Dealer. Only Dahon dealers that carry Dahon bicycles in-store are classified as a Dahon Preferred Dealer. These stores are more likely to have a larger assortment of Dahon folding bicycles for you to look at in person.
Keep your pants clean with this ankle band from Dahon!

Learn More
Mounting a bag or basket to your Dahon has never been easier!
Learn More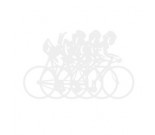 CLOSEOUT PRICE $449.00
Your Savings: 10%