OUR SATISFACTION GUARANTEE

We have been selling bicycles and cycling equipment in Madison for over 30 years. During that time we have served thousands of cyclists, from world class professionals to little tykes on their first bike with training wheels. We have built our business by making every effort to give the best customer service we possibly can. We believe that most of the time we do a great job, but there may be instances we don't deliver the highest level of customer satisfaction with our products or our services—after all, we're only human.
We will never make excuses for our lapse--we will make it right.
If we ever fail to provide you with the very best product or service please tell us and we will do what it takes to make it right. You have my personal guarantee of 100% satisfaction with every purchase at Budget Bicycle Center. Please email me, or call at 608-251-8413 if our products, services or staff don't meet your expectations. We welcome your feedback and promise to do everything possible to make your visit to Budget Bicycle Center a great one.
Fit Guarantee
Budget Bicycle Center of Madison guarantees that every bike we sell will fit you perfectly. If you feel for any reason that your new bike does not feel right, bring it back within the first 30 days and we will gladly refit you for free.
A great new bicycle starts with great assembly
With any new bicycle purchase, we include the Budget Bicycle Extras Package to assure your bike will function as if it was brand new for the lifespan of the bicycle.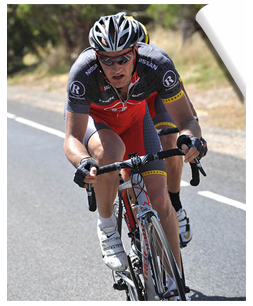 Bicycles come into bike shops from manufacturers in a box, roughly 2/3 assembled. Most bike shops will finish the assembly. This generally means attaching the handlebars, pedals, front wheel, and seat/seatpost. Once this is done, they air up the tires, adjust shifting and brakes, check the bearing adjustment, and set the bike out for sale. While this is an accepted practice, and yields a safe ready to ride bike, we feel it isn't enough.
At Budget Bicycle Center, we go the extra mile when assembling new bicycles. Each bike is taken out of the box, put in a work stand, and re-built from the ground up. Instead of simply "finishing the build", we actually disassemble the bicycles, check for proper installation and adjustment of every component, then put the bike together piece by piece. This process takes considerably longer than a traditional assembly, but we feel its worth the extra effort in the long run.
We do the extra little things
Like lubricating your shift and brake cables to keep them rust free and running smoother for longer. This might not be something you notice right away, but makes a HUGE difference down the road. Our labor intensive assembly process means that every component has been checked for proper threading and lubrication. By taking the extra time up front to do this, we catch about 75% of warranty issues before the bike is ever ridden. This saves us time in warranty repairs down the road, and saves you the trouble of bringing a defective product back.
After each bike is assembled by one of our professional mechanics, a shop manager double checks the assembly and signs off on the bicycle's tag, approving it. Finally, owner Roger Charly personally test rides the bicycle, giving it final approval for sale. No bicycle ever sees our sales floor before this process is finished. While many shops will spend 45 minutes putting a bike together, a Budget Bicycle Center assembly takes around 2-3 hours.
Because we put so much more effort into our assembly, we proudly stand behind our work, giving you more included service and warranty than anyone else!
Included with all new bicycle purchases Free!
-2 Free Tune ups, with no expiration date
-Lifetime Warranty covering the complete bicycle; frame and all original components included. If you do have a warranty issue or defective part, all labor is free to correct the problem.

-Lifetime Free Adjustments: any minor adjustment made to your bicycle is free as long as you own it. This includes minor adjustments to shifting or brakes, minor fit adjustments, etc. The basic rule of thumb is that if it's something we can adjust while you wait, its free!
-25% off all labor charges on your new biycle. This includes tune ups after your 2 freebies, wheel truing, adjustments not already covered for free. Anything, and the 25% discount never expires!
Free Customization
If you think you've found the bike for you, but seat just isn't comfy enough, don't fret! We'll replace it with a different one for free! In fact, nearly any part of a new bicycle can be swapped out for another of like value at no extra charge. Want a softer saddle? A different tire tread or width? Want your handlebars more upright? These are all examples of routine bike customization that we do for you at no charge, often times while you wait.
Want a fancier seat? We'll give you the value of the stock saddle in store credit you can use towards the purchase of an upgraded seat. We'll do this with nearly any part of a new bicycle that you'd like to upgrade at the time of purchase. Thought your seat would work, but found out it was uncomfortable after a few rides? No problem! As long as the seat comes back to us in the same condition, we'll still swap it at no extra charge!
For more information, call (608) 251-8413
Used bike purchases are excluded